STREET CLOSURE: WEST LINCOLN WAY: JULY 17-21, 2023
Beginning at 6:30AM on Monday, July 17th, West Lincoln Way will be closed from Elm Street to Grimmell Road for resurfacing. This closure will be in effect from Monday, July 17th at 6:30AM to Friday, July 21st at 6:00PM.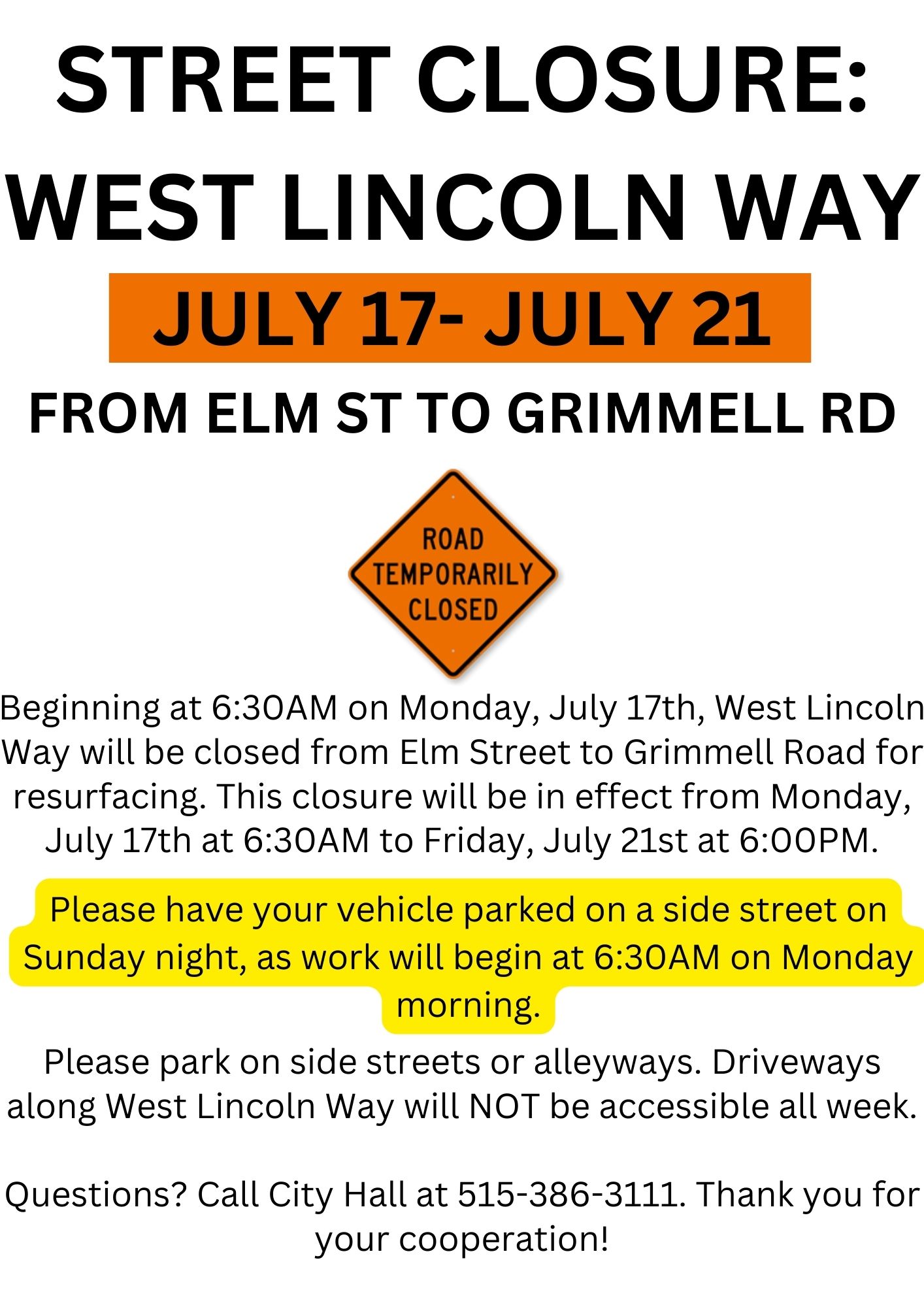 Please have your vehicle parked on a side street on Sunday night, as work will begin at 6:30AM on Monday morning.
Question? Call City Hall at 515-386-3111.