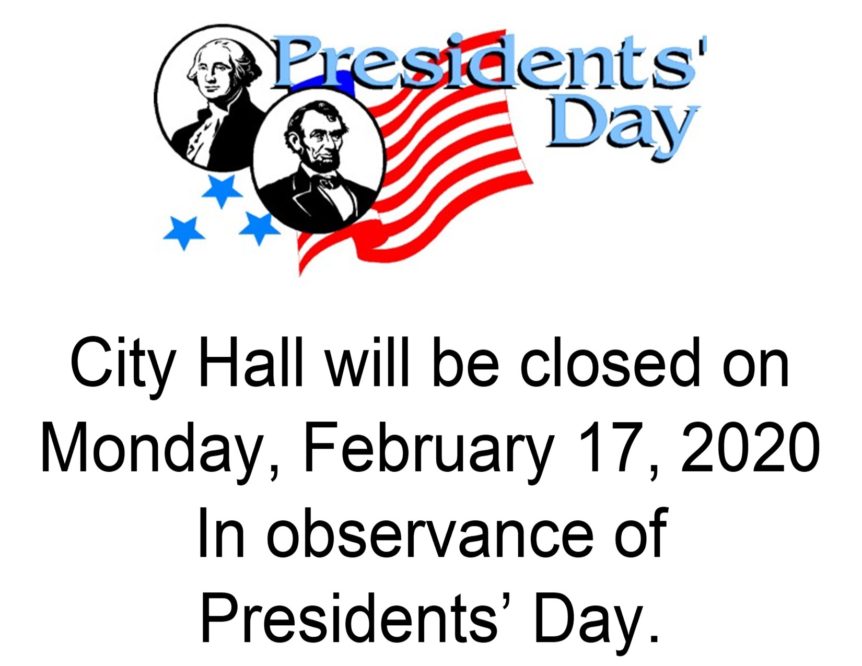 City Hall Closed February 17th for Presidents Day
Due in observance of President's Day, City Hall will be closed Monday, February 17, 2020.
The City service of garbage and recycling will be delayed one day.
Services will go back to their regular schedule on the following week.
Thank you for your cooperation.